As part of our fundraising this year we're going to be offering one lucky person the chance to win

a year of free trackdays at Knockhill with TrackScotland during 2018



Throughout the year we will be selling raffle tickets. You can buy them at our trackdays, SLS events and any SMRC events that we are at. Just come and find me or Adam

Tickets are £10 each or £40 for a book of 5, with all funds raised going to

Friends of Anchor




The winner will be announced on 1 December.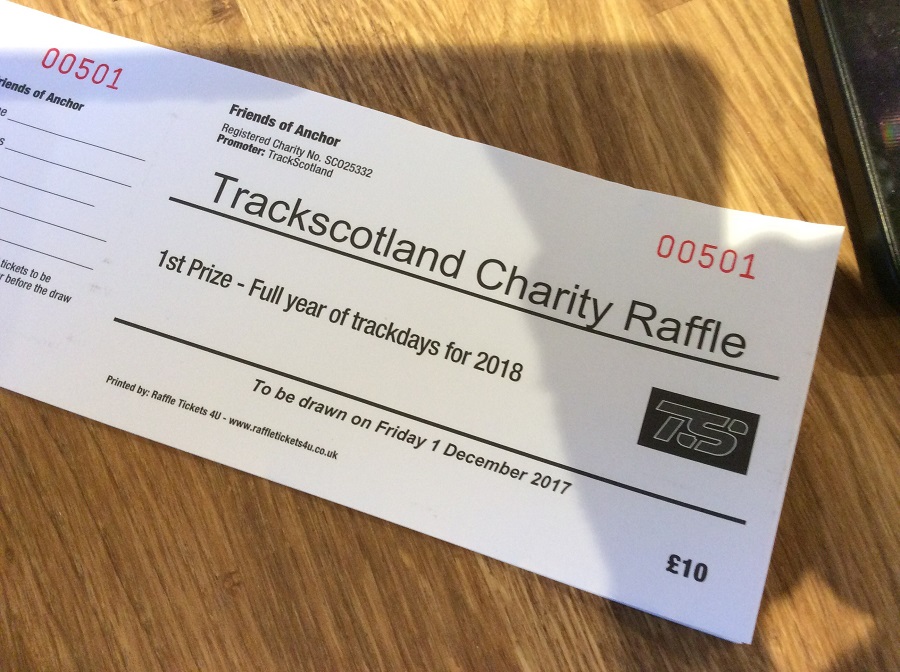 If you want to buy tickets but won't be at our events, you can use the following links to our online shop


5 tickets for £40 - http://trackscotland.co.uk/booking/index.php?main_page=product_info&cPath=0&products_id=27

1 ticket for £10 - http://trackscotland.co.uk/booking/index.php?main_page=product_info&cPath=0&products_id=26
_________________
2010 Time Attack AWD Club Challenge Champion
2013 Rolly Polly Champion

R32 GTR: TimeAttack - Track Scotland