We know what it's like after all the mad spending at Christmas, and how your bank account can feel the pinch in the new year. Sometimes, jobs that need doing on your vehicle can be put off until you've recovered a bit from spoiling everyone - Not to worry, Opie Oils has arrived conveniently

just in time

for pay day so that you can get the work done.

Sooner rather than later!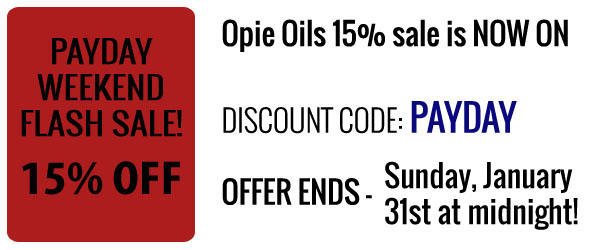 The Opie Oils payday weekend sale is NOW ACTIVE and ready to go, simply use the code:

PAYDAY

(sorry, only one discount coupon can be used at a time, so this cannot be used on top of your club discount) to get 15% off everything on our website, www.opieoils.co.uk but you have to be quick, as this

offer ends on MIDNIGHT SUNDAY 31st January!



To take advantage of this limited time offer, place an order online at www.opieoils.co.uk or give us a call on

01209 202944



Don't forget, we've got a really handy look up guide to help you out if you're not 100% sure what you need, ranging from performance filters to Brembo brake discs, pads and drums.
Need an engine oil and filter service kit to get your vehicle off to a strong start for the new year? Not a problem, follow THIS LINK to find the bespoke kit for you!

Happy shopping

- Oilman
_________________
Use the code

TRSCOT

and get 10% Club Discount
http://www.opieoils.co.uk/
email: sales@opieoils.co.uk
phone: 01209 202944 Car Polish